Makeup Artist in Amritsar
Air Brush & HD Makeup for all the Occasions
Makeovers By Manu Bishnoi.
Wedding Wik is a professional wedding and Bridal Make-up artist located in Amritsar, Punjab. With years of experience, Wedding Wik ensures a wedding look that will make heads turn. Makeup is undoubtedly an important element for the bride-to-be and cannot be overlooked. Every bride wants to look stunning and flawless on her special day, so selecting the right make-up artist becomes a priority. Manu Bishnoi is an exclusive bridal make-up artist that has got all your requirements covered. Wedding day makeup can be very important for the bride and needs special care and professional application. With Manu Bishnoi, you will not have to worry about anything, as she knows exactly what to do to make you look like a diva.
Service Area: Amritsar, Chandigarh, zirakpur, Ludhiana, Patiala, Jalandhar, Gurdaspur, Pathankot.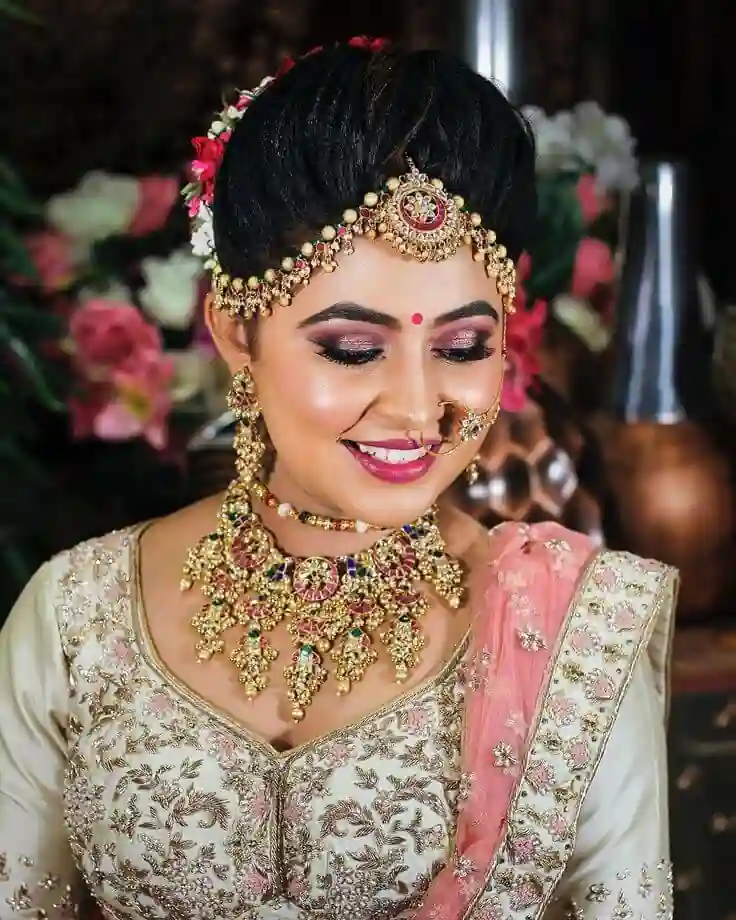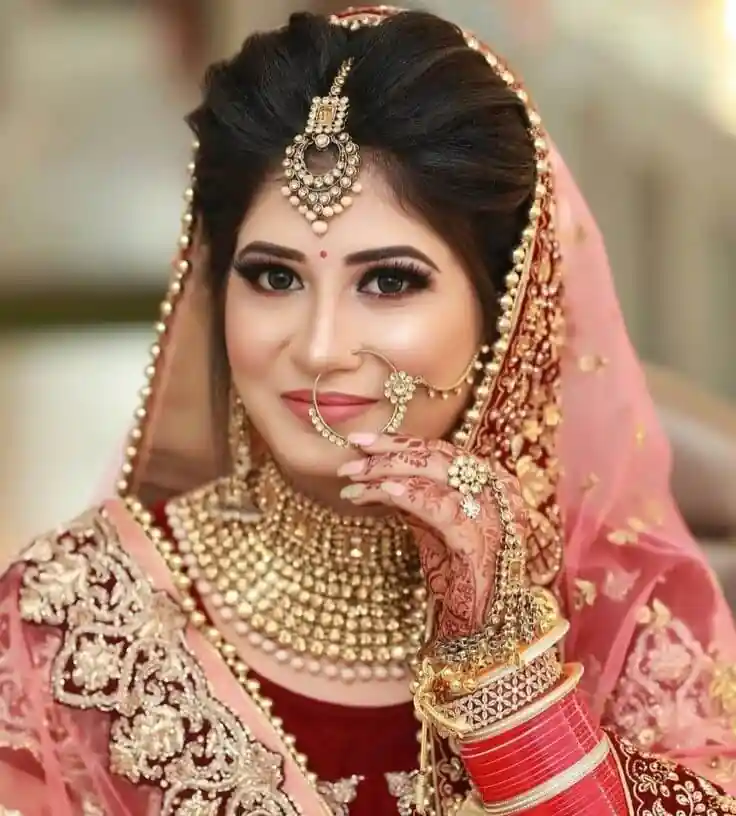 AIR BRUSH BRIDAL MAKEUP
As the name implies, airbrush makeup is a type of makeup in which an airgun is used to apply the cosmetics on your face. It restricts the use of sponges or your hand to apply cosmetics on the face.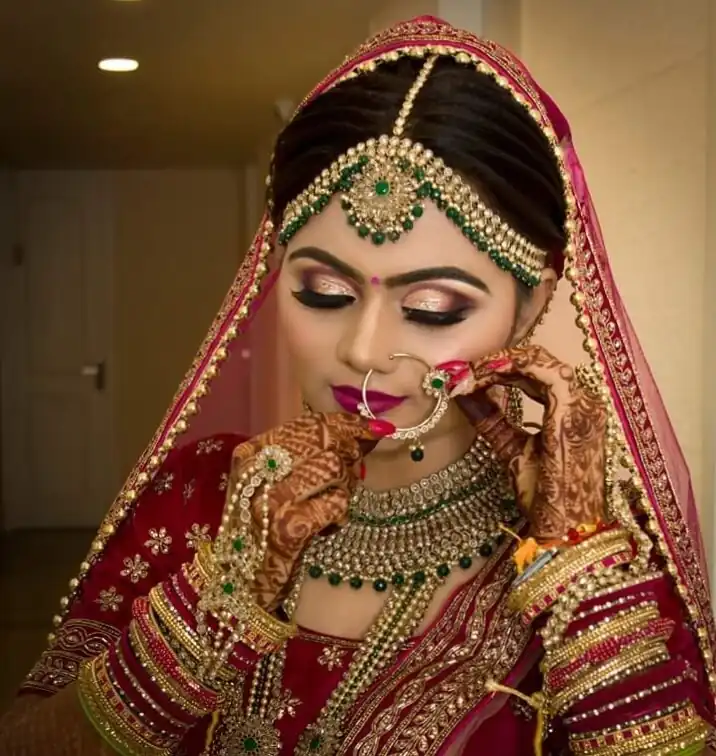 HD BRIDAL MAKEUP
As the name implies, HD makeup or a high definition makeup gives you a more natural look. It is very effective as compared to the normal makeup. HD makeup hides all imperfections from skin in a more effective way.
BASIC BRIDAL MAKEUP
Keeping your natural beauty intact, we are there for you to ensure that your unique bridal look reflects your personality, compliments your outfit, and stays put throughout the entire ceremony.
Destination Wedding Makeup Artist
When it comes to weddings, we have all dreamed about where we will marry. Whether it will be on the Land of Bhangra or amongst the royal atmosphere of Amritsar– Punjab, we all have our individual preferences. Destination weddings are so much more fun than a wedding in a local area. It brings a fabulous twist to the wedding, turning it into a vacation! Whether you wish to marry on a cruise in Goa or a palace in Punjab, Manu Bishnoi and her team have covered you!
Why are we Amritsar top MUA? Most of our consumers ask this question. This fact is due to a variety of factors. We want to start by discussing our cos bmetic kits.
Thanku so much for an amazing and natural look. Everyone loved the hairstyle and makeup at my sister's engagement and wedding. I am glad I got such a great mua in affordable price. For sure I will be calling you for any future party and wedding requirements. Also lived the pictures too.
Thanks Manu weddingwik my engagement and wedding makeup both. And it was the best experience. Such value for money and such an amazing job done by manu didi. Thanks for giving me best look for my big day. Just amazing Thanks manu didi
I got my engagement and bridal make done by Manu. It was great experience as she exactly what need to be done. She also took consideration my choice. Makeup was flawless and natural looking without any plastic look. All branded and hygiene products used. I recommend everyone to take bridal makeup form her. If you are planning for wedding and any type of makeup then consult them first
Manu di did my wedding makeup,, it was so flawless ,, dewy and dreamy,, i was so so happy . she has a wonderful talent and she is so knowledgable that she can exactly give you your desired look, you can never feel dissapointed with her talent. so happy, thank you manu di . love youIf you are planning for wedding and any type of makeup then consult them first
Lets talk about the Plan and Date
1. Choose your Wedding Event
From Bridal Makeup to Hair & Makeup, we have everything you need for your big day.
2. Request a Quote
Get a price quote for all of your services today.
3. Book your appointment
Find the best time for you and book your appointment with the Wedding Wik today!